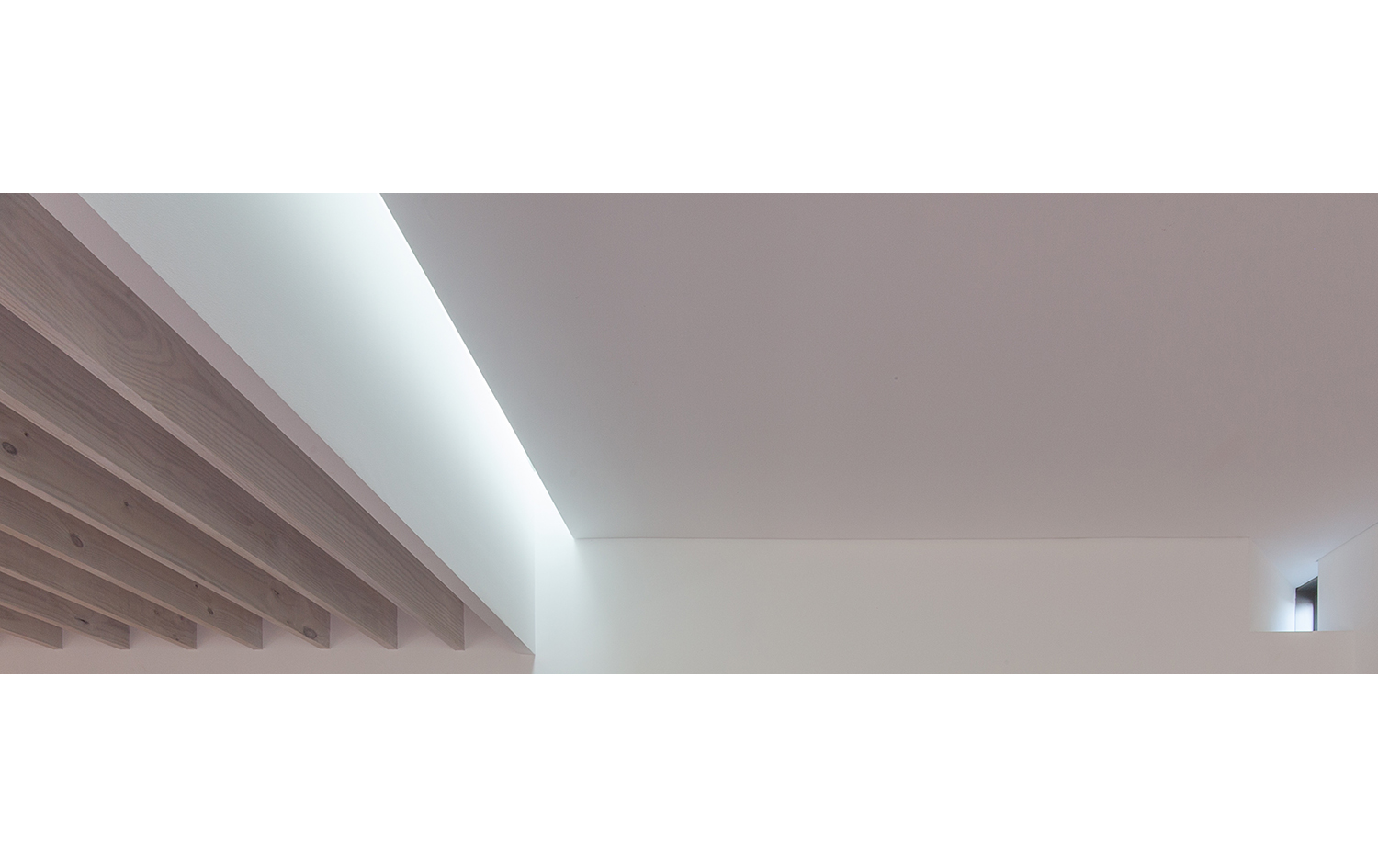 north terrace
Project Authors: Simon Pendal and Stephen Neille
Winner AIA Architecture Award for Residential Architecture, Alterations + Additions 2013
Photographer- Robert Frith and John Madden
A small but intense extension to a 1960's salmon brick and limestone bungalow in Claremont. The play with section is fundamental to the project's experiential and spatial qualities; compressing the back edge of the existing house and marking the entry into the new extension with an overhead beam of light, drawing the occupant up a small flight of stairs into a sequence of diminishing spaces- the large and voluminous dining room, the medium-scale living room with a ribbed ceiling and culminating in an intimate bay window offering a space to sit and experience the terraced garden beyond.
The extension centres around the combined living and dining spaces. This is coded using whitewashed plywood wall linings. A series of three 'alcove' rooms connect to this central space, each having its own material consequence- the north facing portal opening of rough brick, the east facing bay window niche of glossy black laminate and the southern kitchen adjunct room of beige painted and laminated surfaces. When designing this space we were mindful of the 'one room house' by Walter Burley Griffin- an intense, centred interior collecting rich alcoves at its edges.
Beyond each of these peripheral alcove spaces lies a specific landscape response- a north facing brick and timber terrace, an arrangement of garden terraces and native plantings to the east and a picture window and hidden light scoop to the south.
In a separate move a brick 'ensuite tower' is fixed into the rear of the bungalow. This holds a private garden between itself and the main extension and also reaches to the sky drawing in warming north light and sky views.
Environmental systems include Photovoltaic Cells for electricity production. In-floor hydronic heating powered by a low-energy heat pump storage hot water unit. Thick exposed concrete floor slab for thermal mass. Night purging, secure cross ventilation, electrically operable high-level heat extract. Air cell cavity wall insulation membrane within double-leaf brickwork. R4.0 insulated roof. Low-E insulated glass. All windows are designed to be properly shaded. Rainwater catchment and storage to charge internal WC adjacent living room. Pre-heat hot water circuit for reduction water consumption at all hot water taps.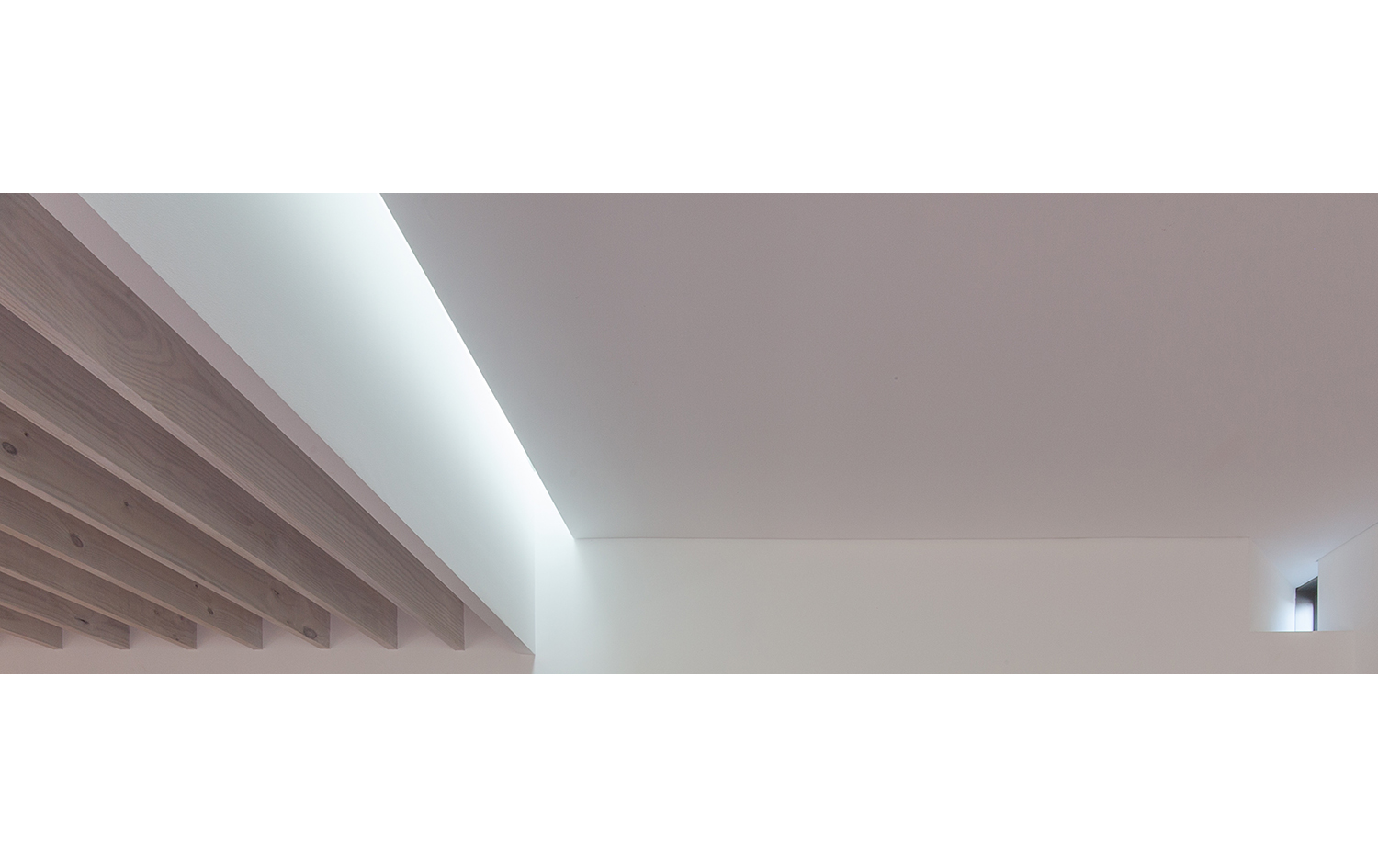 ceiling detail, photograph by john madden
principal room looking to terrace
glimpse to private garden
hallway with top light, photographs by john madden
ensuite 'tower' with private garden
idea drawing - three moments bound into one principal room