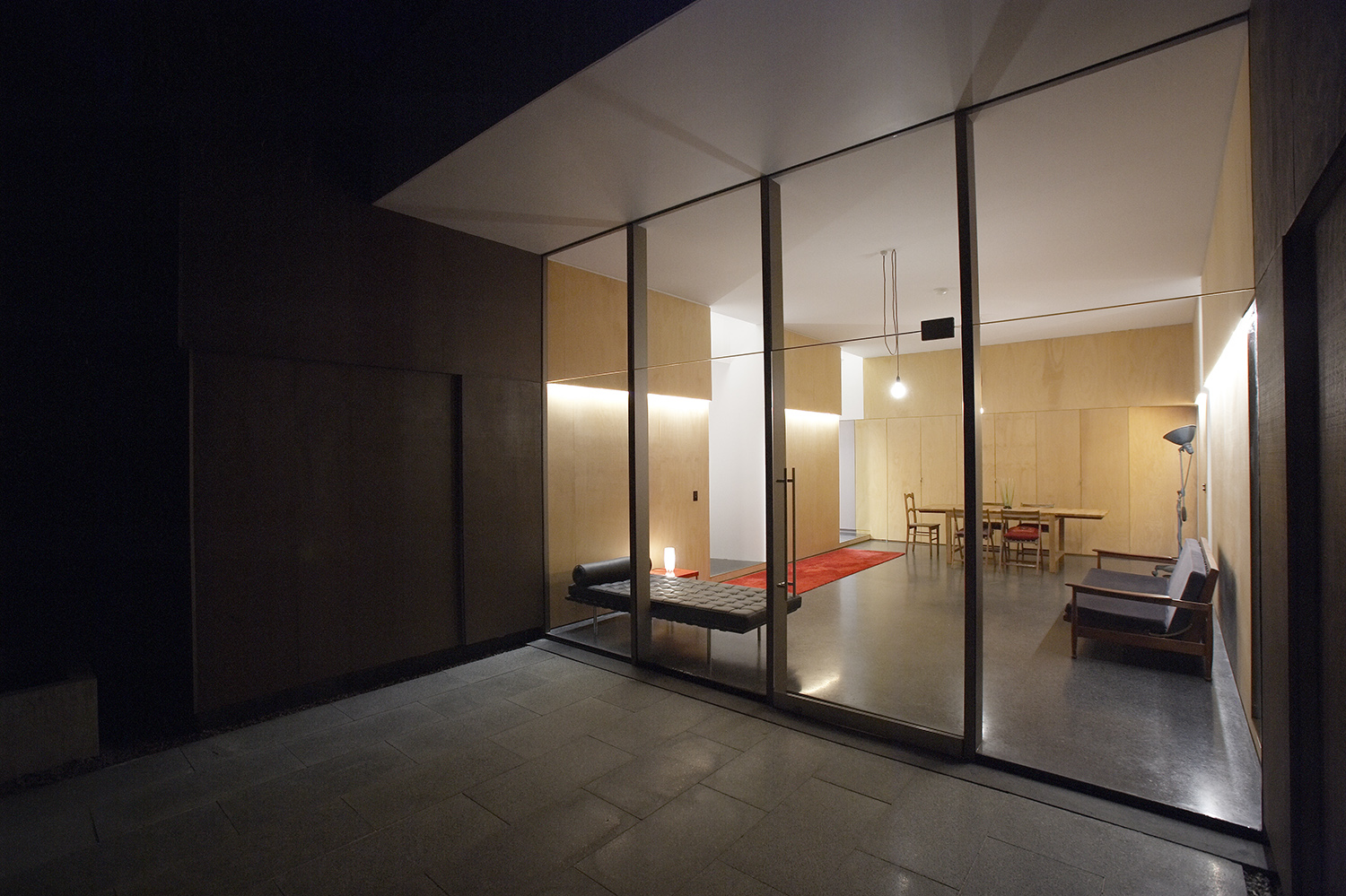 modest house on a small 225sqm. site
Project Authors- Rebecca Angus and Simon Pendal
Awards/ Exhibitions
Commendation in the premiere London-based international awards for emerging architecture- AR Emerging Architecture Awards 2009
RAIA National Commendation for Small Project Architecture 2008
Winner RAIA (WA Chapter) Small Project Architecture Award 2008
RAIA Mondoluce Lighting Commendation 2008
New Trends of Architecture in Europe and Asia-Pacific 2008-2010
Photographer- Robert Frith
Rethinking smallness and modesty the house reconsiders how suburbia might be made. At one third the size of the average Australian house it draws on lessons from tradition and history and propels this thinking in a forward direction. The house's order is that of an internal courtyard contained on two sides by thick bedroom wings. The courtyard exists as a plywood-clad living room and centres the house and all movement. Upon leaving the main living room the occupant enters 'light corridors'- white, crisp spaces which draw light horizontally and vertically to the house's centre. A change in floor level provides entry into each light corridor. These give the bedroom wings the appearance of immense thickness. Off the main space through a portal doorway, the library is an entry into another world entirely, rendered in luscious black shellacked timber it remains a vivid adjunct to the rest of the house.
A secondary order occurs horizontally. This line structures part of the hidden artificial lighting scheme and governs most interior finishes, door and window heights. Only the light corridors breech this datum as spaces of magnitude.
The interior unfurls through movement. Living modestly amongst beauty is supported. Vistas to the sky beyond are established. The small house seems more generous and a viable suburban alternative.
The project employs plantation framing, plantation plywood internal and external linings, black in-situ concrete slab for thermal mass, R2.0 insulated walls, R4.5 insulated roof, north orientation, passive heating and cooling, day and night cross ventilation, water wise garden. Low VOC and zero VOC paints are used internally.
glimpse to the entry from the living room
living room with top light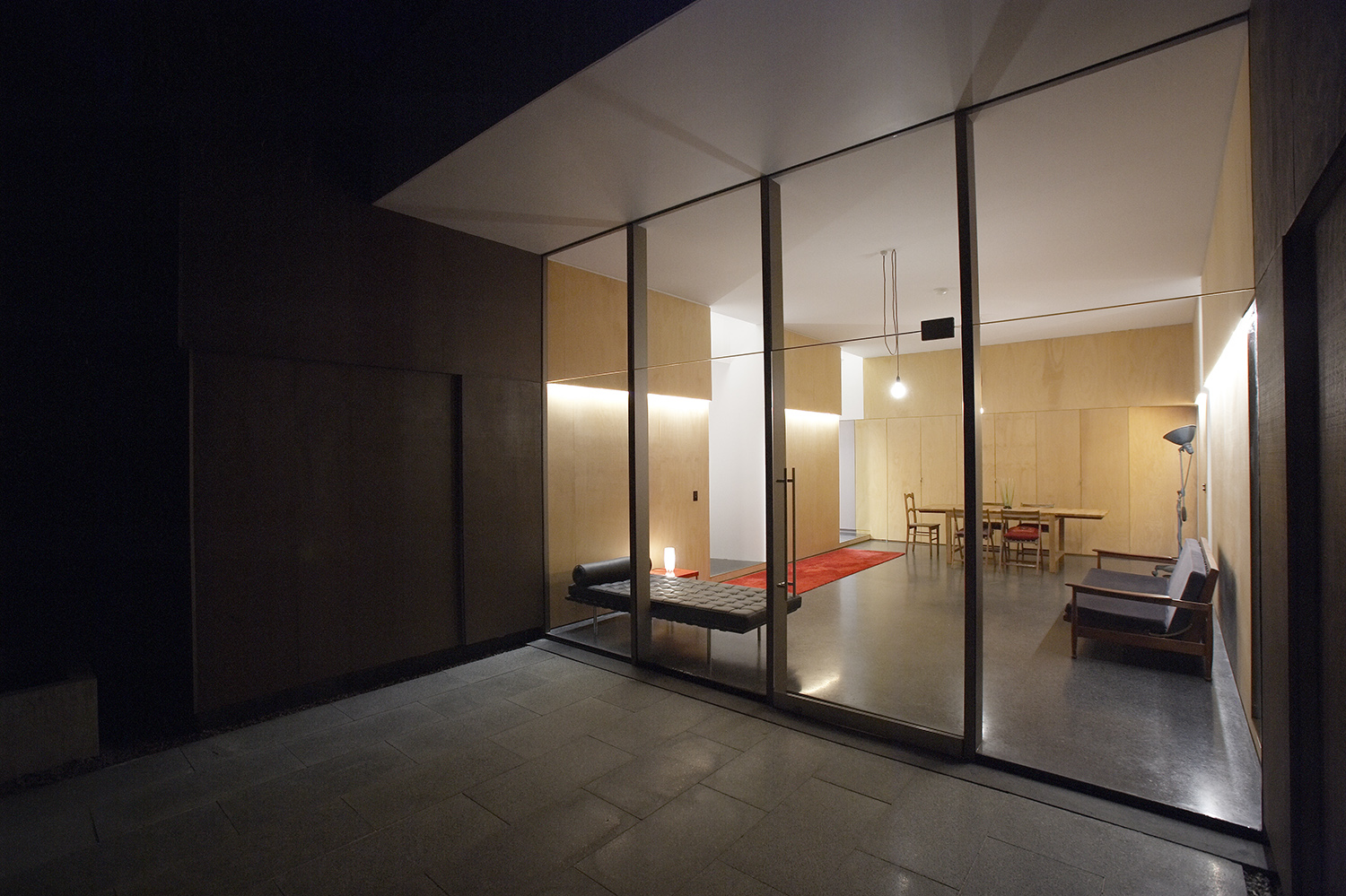 entry glimpse with sheoak tree
idea drawing - small house with a rich interior